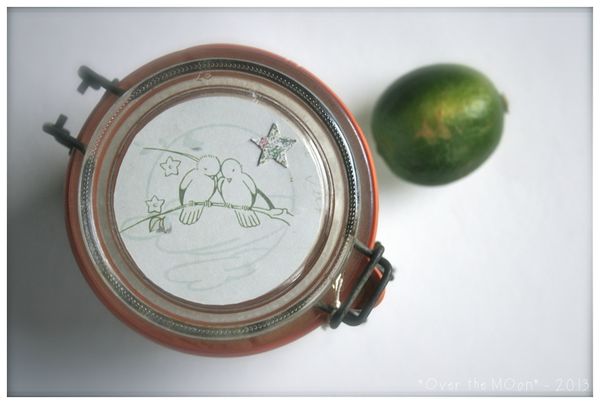 Hello my lovelies!!!
How are you doing?! Hope you all had a great week end and enjoyed your time :)
I did ;)
Today, I'll share some beauty recipe with you :) Yeah!!! Some "me" time for you all, sweeties!! ;)
I found it on...(say it with me again!! :)) Pinterest, of course :)
Remember I told you in my last post that I was going to make some homemade body scrub with the kiddos (as it is "easy as 1,2,3 and as simple as love can be lol ;)) why the heck did I write that o_O ?!? well, I did it, and better, I tried it for you to know if it was worth it ;)
So, here we go for the recipe and some pics, and I'll tell ya more about it then.
It's a Lime & Coconut sugar scrub.Yummy :)
The recipe is from here, I can't get any credit for that, unfortunately :)
All you need is :
-1/2 cup of coconut oil.
-1 1/4 cup of sugar (the one you have in your pantry).
- 3 Tbsp Lime or Lemon juce (I used fresh lime juice)
And that's all :) Mix the coconut oil with sugar, then add the lime juice, mix again.You're done :)
I tell ya!
It smells yummy, it tastes yummy (kiddos tried it lol ;)) and it's heaven on earth to use it, even after!!
You just have to store it in the fridge because coconut oil is an oil :) And it solidifies under a certain temp,while it's a bit more oily at room temp.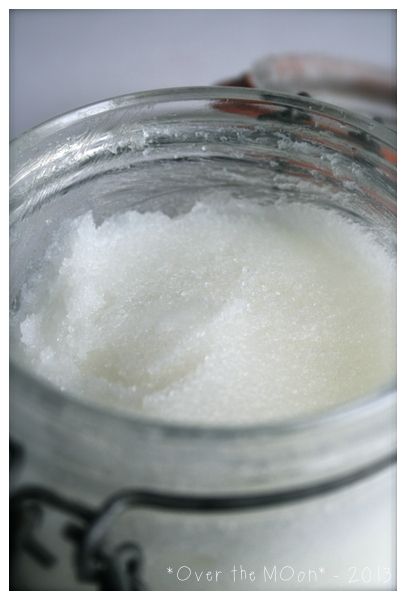 To tell you a bit more about it, I 'd say it feels like it's Paradise Island in your bath :)
And it works pretty well!! Lime and sugar together are genius for the scrub to remove easily dead skins cells!
It leaves your body with a baby skin, literally, smoothie :) It's coconut oil ;) It also leaves your skin with a yummy smell, coconut again :)
Plus, my man tried it also and loved it as well!!
If you add the fact that it's a cheap-y beauty recipe you can use for the all family = BINGO!!
Following the "Don't change what works" thing, It's already a keeper in our house
Thank's to Amy from NEW NOSTALGIAfor sharing such a good recipe
Hope you'll like it and try it friends, let me know what you think!!
I'm off for a bath now, haha ;D
See ya!!!
Xx