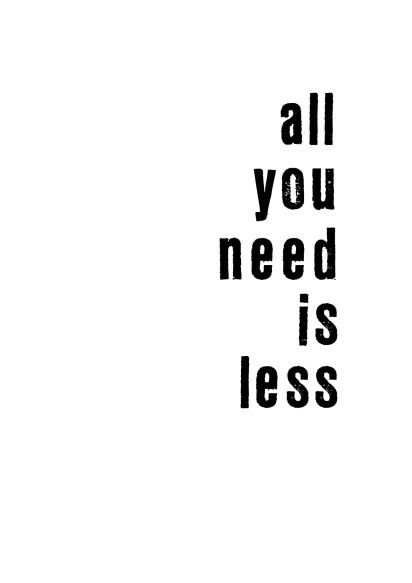 Hey!! Friends :)
How are you lately?!?
I know, I know ...you're probably wondering why the heck it's been too quite here for that long.You could hear crickets, right?! ;)
Well, I'll tell ya :)
If you're following me on Facebook, you probably already have an idea ;)
A few days ago, I posted a status saying that I was in a decluttering home process and wanted to tell you more about it.
Some of you lovely readers may want to do this at your home for a long time and were probably discouraged by the amount of work/time it would probably take, by the general mess that it causes all around and the list goes on...
I usually declutter my home during each pregnancy :) I know you know what I mean...nesting and all ;) As my younger little dude turned 3 in november, it was time friends, believe me!
I was just waiting for the perfect timing, and here it came!!
The other day, I was wandering on Pinterest and found this.Priceless.
Not that I couldn't have thought about it by myself, but here it was, all done for me just to follow gently, and actually it was the kick in the butt that I needed to tackle this BIG PLAN :)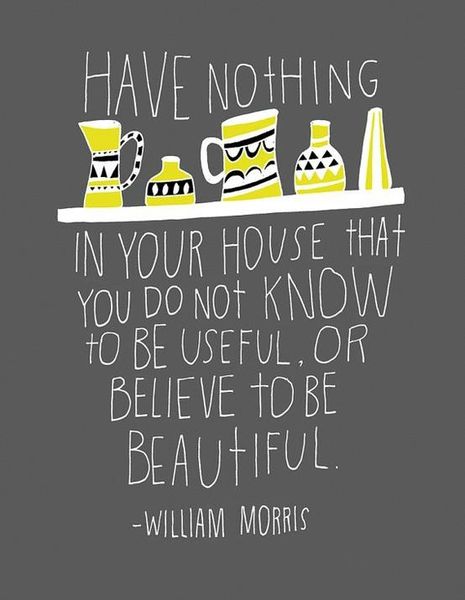 In a few words, a cute organized lady had made a "40 days plan for a less cluttered home" and shared it on her blog.
Everyday,for 30 minutes per day, more if you feel like you could climb mountains but at least 30 minutes a day, you gotta declutter your home from the bottom to the roof, following a simple pdf file guide that this gorgeous lady made for her own home and shared for the world to know, and asking yourself 3 simple questions each time you are hesitating about getting rid of something:
- Is it useful ?
- Is it beautiful ?
- Is it worth the space it takes keeping it in my home?
Pretty easy, as you just have to tackle a few things each day, it doesn't sound like a pain in the ass, and it works!!
I started about two weeks ago, and even if first, I thought I would gently follow the guide, the fact is I did more than 30 minutes each day just because when I was in the cleaning madness, I felt like I could do a little more. I only stopped when I was starting to get bored as I didn't wanted it to take forever (for me 40 days sounds like forever lol ;)) but I didn't wanted to discourage myself so I didn't do too much at a time.
So, here we are,here is the pdf file guide, and about two weeks later, I'm left with that:
- Kitchen cupboards.All cupboards with eating dishes (plates,glasses,china,wine glasses) etc... --> need to hang up two long shelves to remove eating dishes from kitchen dresser to shelves,and then remove the kitchen dresser.
- Kitchen cookbooks & recipes --> same thing.
- Decorative items in living areas --> All done except the living room.
- Adult Books-Day 1 --> Already started.
- Adult books-Day 2 or fridge cleaning if you don't need a day two --> today's show :D As I don't really need two days for adult books,I decided that it was fridge cleaning day today ;)
- Furniture --> Kitchen buffet (again!!)
- Craft or sewing supplies --> What a part!!! Haha :D I need at least 10 days!!
- Garage Day-Day 1 --> nothing done,and friends, it's such a mess that i could just die thinking about it all.
- Garage Day-Day 2 --> Highly needed ;D
- Balcony Day.
- One more day to put online things I want to sell.
- One more day to get rid of the kitchen dresser (it has already found a new home ;)).
And I'll be done!!! 12 more days!! That means that I've done a 28 days' job in only 15 or 16 days!! Yeahh!! :D
I'm so happy, it feels so good to know what you exactly own, to know that you have no more mess or items that you don't really need.
It feels so good to have LESS.
So if you're in mood for a home decluttering process sweet friends, I highly recommend you Stephanie's guide @ Keeper of the Home ;)
Now I'm off for a fridge cleaning, what are YOU, lovely bunch, up to today?!?
I'd love to hear about you!!!
Wish you all a wonderful day ;)
See ya!!!
Xox