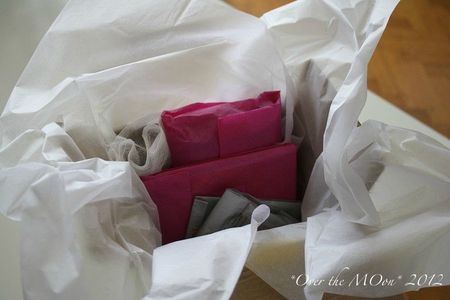 That was last week Ashley's challenge...I'm a bit late to post friends, but I was just in time to do something really really new for me, last week...Let me tell you about it...
Remember the Blogging Party I was telling you about a few days ago...Check this post if you want to know more about it ;)...Anyway, I wanted to be in, from the first second I saw this post...the idea was gorgeous, the girls are awesome and friends, what a fun!!!
I wrote an e-mail to Alycia from the blog Crowley Party, to be randomly paired with another blogger.
So, last week, Alycia sent me the name, and contacts (Facebook, blog and so on) of my Blogging Party Partner...and let me tell ya she's adorable :) But I gotta keep it secret for the moment and leave it for another post...don't worry, you'll know a lot about her very very soon ;o)
Anyway, I had to get to know her and her tastes, through her blog, Facebook page and Pinterest account and my first thoughts were "Yes, I can --> easy peasy ;o)"
Boy! I was wrong!!!
That was quite difficult, for the first hour, I thought I may fail, and send her some stuff that she would hate lol ... I was looking at her Pinterest...and nothing...no idea coming...Heck!
I so read her blog, and learnt a lot about little things ya know...those little things about a person that make her and her soul...and let me tell you my mind started to boggle friends!!!! I had a lot of ideas for her, checking her Pinterest to know more about her colors,words she loves...
Just sayin'--> My little care package was sent on this past thursday
It was ALL FUN, I kinda felt like a little girl on Christmas morning and friends, it was really new!!!
I never did such an experience and that was rad :)
I think I can say this challenge made me SHINE last week :) I was so excited doing something THAT new!!!
I'm linking up with Ashley & the Shine Project for the weekly challenge.
Thank's a million Ashley <3
xox